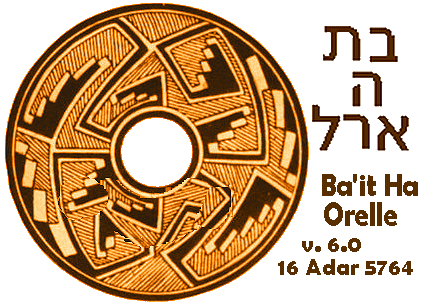 Well it is time for a new look and a new revision, at least of the front page of this web site. It has been nearly a year since I did anything with this place. I've learned some new graphic tricks and also a bit about cascading style sheets, so it is time to try them out.
I finally took the plunge and joined a web site competition called The Royal Prowl Challenge. It is nonvote exchange which is good since my two nieces, especially Thadea, have warned me about what vote exchange can do. I have just ritually defiled my page for the sake of the competition. I wish there were a more aesthetically pleasing way to give this competition advertisement. I guess I will get a chance to make a spirit page soon.
<! Navigation Table goes here>
Where to Go From Here
You can visit my guestbook.
Please send me an email.
Find out why I'm NOT proud to live in an empire.
I have a blog.
And there is always <! a href="http://www.hopefulviper.us/angwel/">Angwel's Extraordinary World.
Cost of the War in Iraq
(JavaScript Error)
<! Text Goes Here> This is version 6.1 of a site that has become fairly old, but oddly enough, not really dated. I am Orelle Zipporah Marantz, and I am the oldest of the three webmistresses at the Hopefulviper Web Site Collective. Hopefully my niece, Thadea, will find time to revise the main page very soon. (hint. hint.)

I am a retired high school chemistry teacher, and I live in Reno, Nevada with my husband Herman who is a retired industrial arts teacher. I raise garter snakes. I have a cat named Saphira, and I like to take care of the bird feeders. I still enjoy day hikes in the desert. I also volunteer to tutor math and science. Sometimes I enjoy this more than others. It depends upon whom I have as a student. This winter and spring I have enjoyed it a lot.

We have a young niece boarding with us at present. She attends the University of Nevada and works part time. I cook most of the meals. My husband is a vegetarian. He likes to putter around the house and tears this place up several times a year. Actually he does more than putter. His home improvement projects mean that we have an uncommonly nice home.

I enjoy traveling though I have not been abroad in a while. Hiring a snake sitter is not easy, though I can usually pay one of my nieces or nefews to do it. One always has to be worried that the young people will make themselves broke in the casinoes. Gambling is one of the downsides of living in Nevada.

And for those of you who are curious, I am not one bit Native American. I am an ashkenazi Jew. My ancestors all come from Central Europe. I have, however, lived half my life in the Western United States so Native American designs appeal to me.

I am thinking seriously of site fighting. Both my nieces, Thadea and Haldis have told me that I am absolutely crazy for even harboring such a notion. That is what they tell me but having seen them both involved makes me want to do it too. I told myself, that first I'm going to fix up this page and then I'll worry about competing it. That means I start blogging regularly. Can I do it? Only time will tell.

Orelle Z. Marantz
July 2, 2004/Tammuz 33, 5764

<! img src="bilingual.jpg" alt="Shadowdancyrs">

How would this page look wtih competition banners all over it? Well now we know.