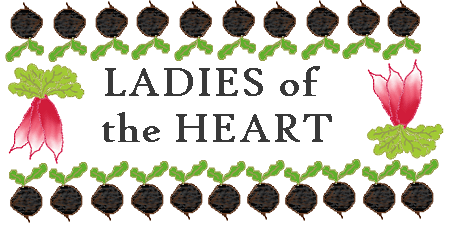 How do I describe LOTH? It's full name is Ladies of the Heart and it is a group of wonderfu caring women who help one another. LOTH members receive a daily newsletter called Tidbits where they network with and support one another. LOTH members sign eachother's guestbooks and pray for eachother. LOTH members look out for those in need both at Christmas and all year around. LOTH even has its own university, though at present all courses are noncredit. Needless to say, I am proud to be a LOTHling.
Both my daughters are of course way to young to be LOTHlings, but my oldest girl, Caltha, had a hand in designing this page. Caltha positively abhors radishes and when we couldn't find any backgrounds made with them or very good pictures of them on Corbis she said that no one would do anything with radishes because they were so "yucky." Well, I had to prove Caltha wrong.

Here are the calling cards I use when I sign fellow LOTHlings' guestbooks. I wish I had time to do this more often, but with two small daughters and a full time job, the guestbooks often take second place to real life.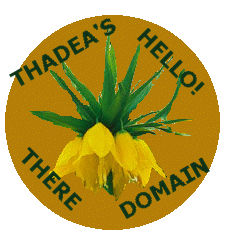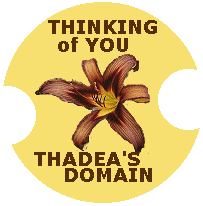 Back to the top of the page.